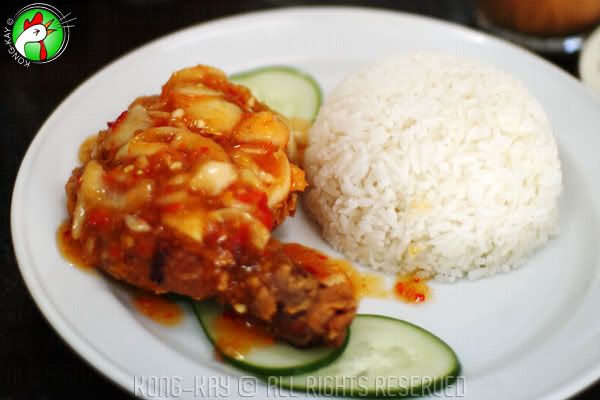 This is the last of the bus stop trilogy, with the last 2 entries being in the vicinity of the Pahlawan bus terminal. I've blogged on this place on the last couple of visits. This time its to meet Wil for lunch after his Saturday's half day in the office. Well, I already have had my lunch so I'm just having the drinks plus a little of tidbits.

As this place does a little bit of baking, I just pick a few samples from the display case. From the hidden Mickey, there's a Korean kinda bun, a Chinese bun and an egg tart. They are okay if you're not finicky. That's my coffee blended smoothie on the left.

The big man has the Thai Maryland with rice. From the looks of it, it's breaded and fried crisply, and then chopped into bite pieces. The whole deal came to RM13, inclusive of 3 drinks.