This is my cheap, humble reciprocal meal for the one Annie and Nate gave the night before; right after dinner I quickly drove here as it was about to close, and made a reservation, which wasn't necessary, but more importantly to pre-order the dishes so that the chef could purchase the ingredients the next day as some of items are not on its regular menu.
I've written enough times on this place to exhaust all of its in-house specialties. What else can I possibly squeeze out of the rock?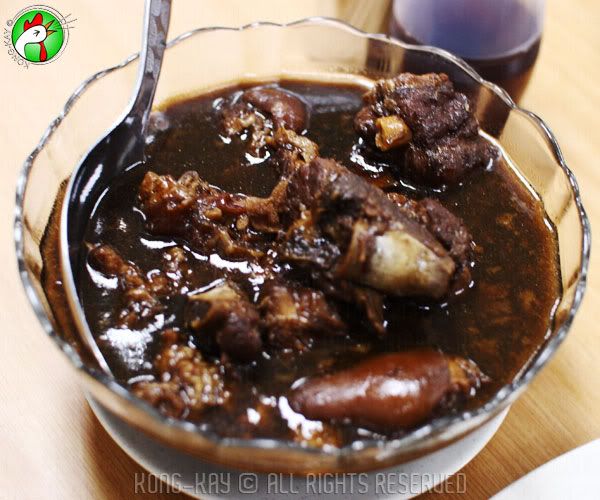 Pig's Trotter In Black Vinegar
...
for starter, there is the
'O'-Cho-Too-Ka
(Black Vinegar Pig's Trotter). All the rushing the previous night was for this. This is the first time I have the dish here. There's a subtlety in the vinegar and the ginger: it's a case of 'now you taste it, now you don't'.
The bean soup (above), as suggested by the chef, is sort of the house specialty. It tastes like peanuts, but has a creamier feel to it.
Deep-Fried Long Beans With Minced Meat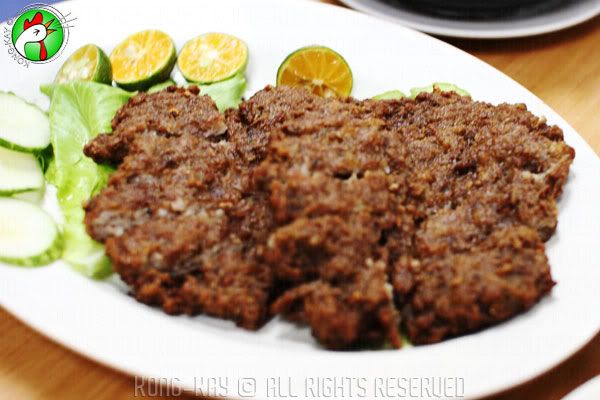 Salted Fish Minced Meat Patties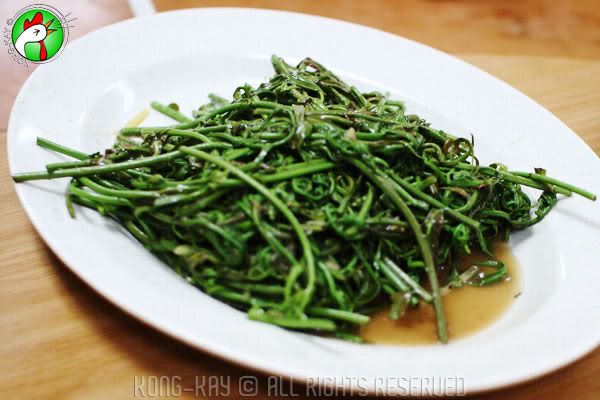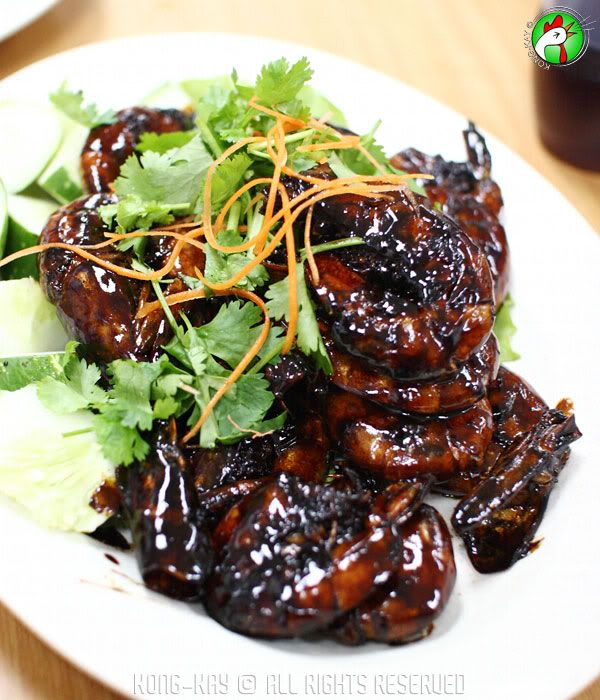 ...
then it's the house's usual stuff of long beans, salted fish patties, midin (fern) and the tamarind shrimps
. After the arrival of the soup, all the dishes come in succession, and soon the whole table is filled with dishes, more like the way we dine at home. There are no fancy stuff here, just the usual home-cook food that brings a tingle of nostalgia to the trio of
gweilos.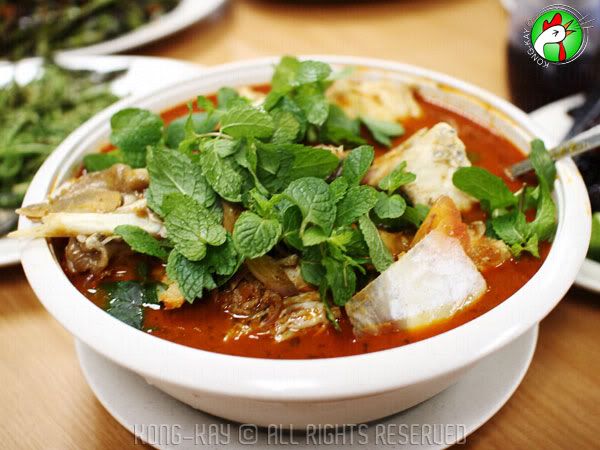 Lastly, there's the
N'go Hu
fish head my mom gave me a week ago, which I brought over this morning. It's all chopped up into chunks and made in hot and sour "like Penang Laksa" style soup. If there's any doubt about the food (except for the under-performing
Midin
, maybe) that night, let me reveal the ugly side of dining...