This is not a walk-in dinner, and all the dishes have been pre-ordered days ahead. Like Babe In The City said, this is the better one among the restaurant chain. It shows in its fully packed dining floors, or is it is vicinity near the tourist belt that it's pulling in the crowd? Nearby restaurants are doing roaring business as well! We are here on this night to sample its claypot mutton soup.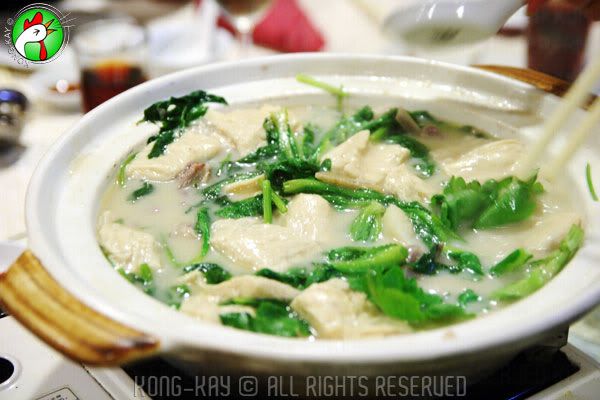 Poached Kampung Chicken (Free Range)
I use the term "meal" because this is what it is essentially described in the bill for the mutton claypot dish (above) - Meal RM120. It is braised mutton soup to be enjoyed like a hot pot. And the only other ingredients we dump into the pot are the
Tang-O
vegetable and beancurd. The richly endowed aromatic soup doesn't have the pungency of the mutton nor any evidence of herbal aftertaste. Its soup has an almost creamy consistency to it. This dish is a regular feature in the restaurant as one can ask for replenish of the soup once the pot runs dry. One can just have this dish alone and call it a night!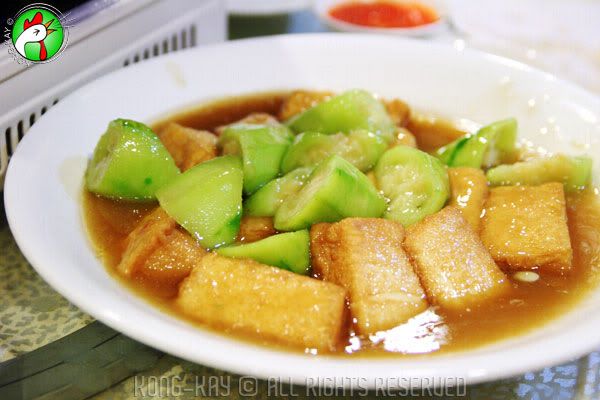 Braised Own-Made Tofu With Lufa
But then we are not stopping at one... we have (big Mike's favourite [see in later post]) of a tofu dish and its BBQ roast pork and another spinach with century egg...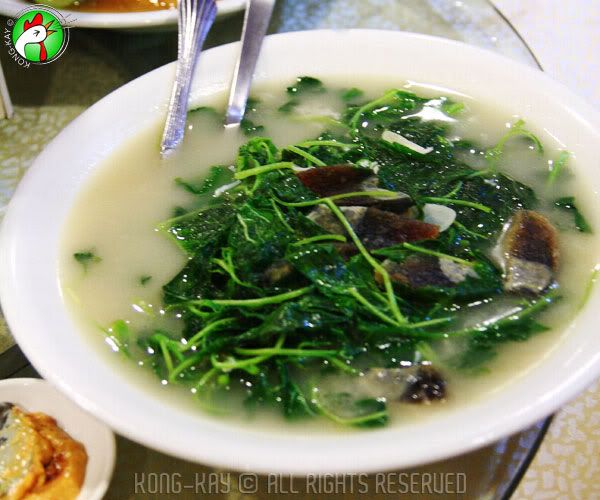 ... and a dish that can buy a decent 4-5 course

seafood meal in Kuching or Sibu - the steamed

Soon Hock

or what we used to call the

Cha-Knon-Hu

(Stupid Fish). This slightly more than a kilo fish nibbles RM234 out of the night's bill. Needless to say, the mutton claypot alone would have sufficed.