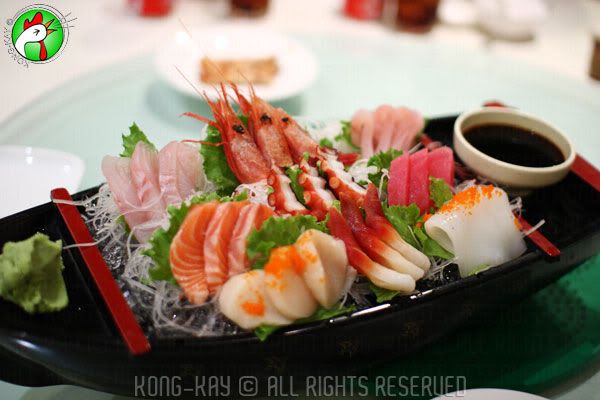 'ello, 'ello, 'ello?!!! What have we here? Sashimi in a Chinese duck joint? Well, if you're in Lok Tien Boulevard, anything is possible. I love this place, 'cos they will move heaven and earth for you, provided you're sitting in the non-halal section of the restaurant chain. If you read its name correctly, this place specializes in roast duck, but it serves one helluva dim-sum, from the time it opens through the afternoon; better than it fancy-toty sibling:
Joyous Shanghai
. Heck, they even have
Xiao Lung Bao
here!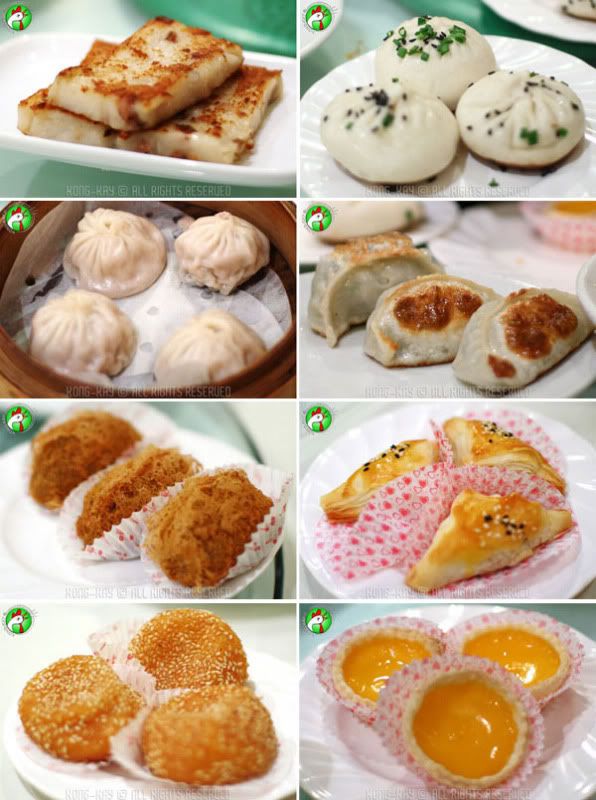 The above are some of the dim-sum delights that they have. And what's the point of coming to a duck's place and enjoy the duck too! With some fried vegetables to go along with them.