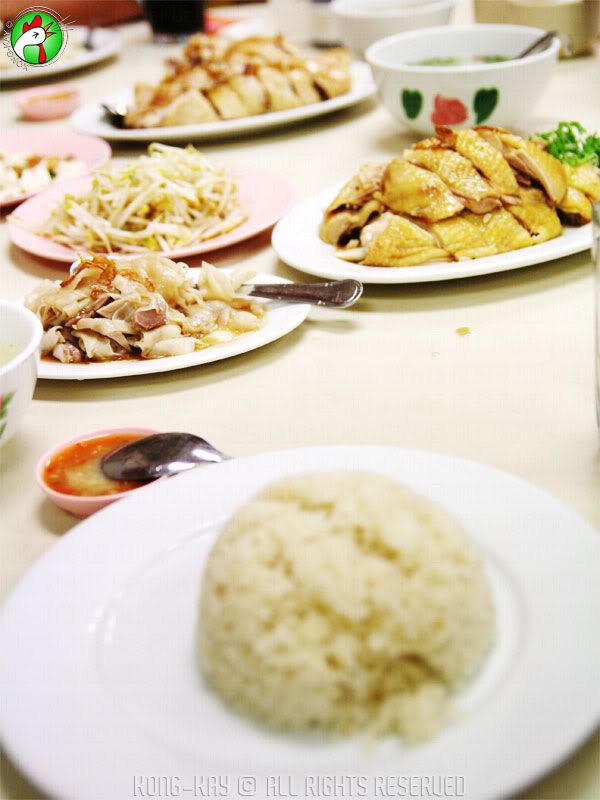 Anyone who has been with me during meal time long enough knows what I'm into; and it's of no surprise that my dad has taken over the lead on this sojourn - calling the shots and bankrolling the eating expedition! It's not that often I get to chaperon my parents on their outings - maybe once every few years. The last time was the trip to Sipadan.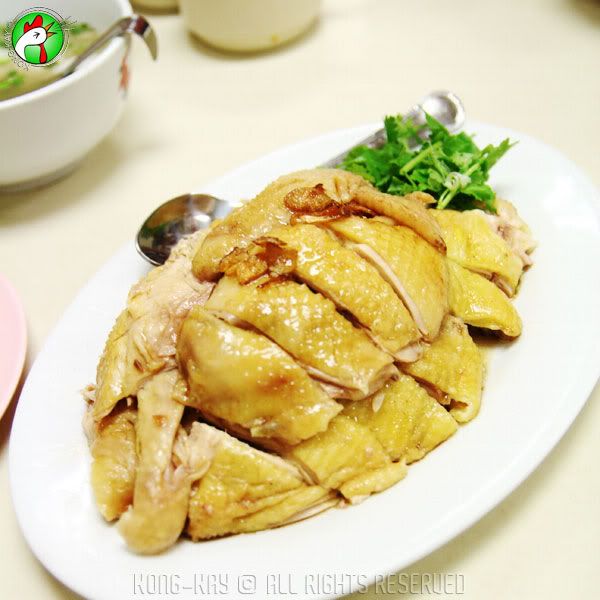 Poached Kampung Chicken (Free Range)
What can be expected from a chicken rice shop? Chicken, of course, but then this one has a few extra items thrown in than the usual chicken and parts. For starters, it offers free range chicken (RM30 for ½ chick) or ordinary one (RM20 for ½ chick), and rice at RM1.20 per plate. Then comes the extra which you see below...
(From Top Anti-Clockwise) Fishballs Soup (RM5), Fried Beansprouts (RM3) and Braised Chicken's Feet (RM3)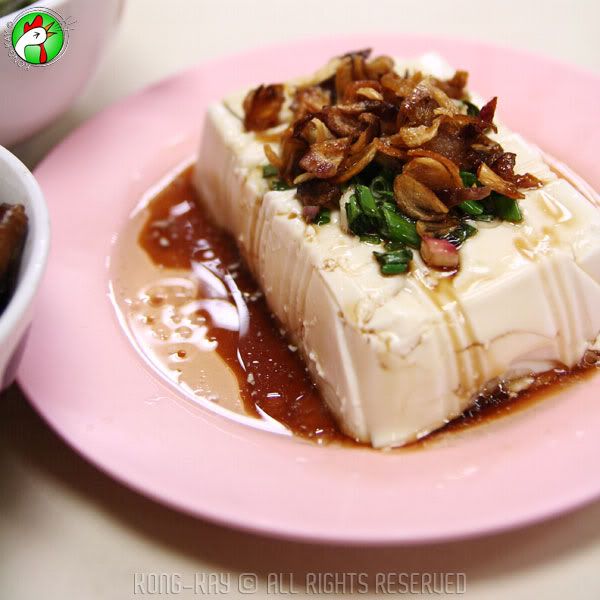 Cold Tofu With Soy Sauce and Garnishes (RM3)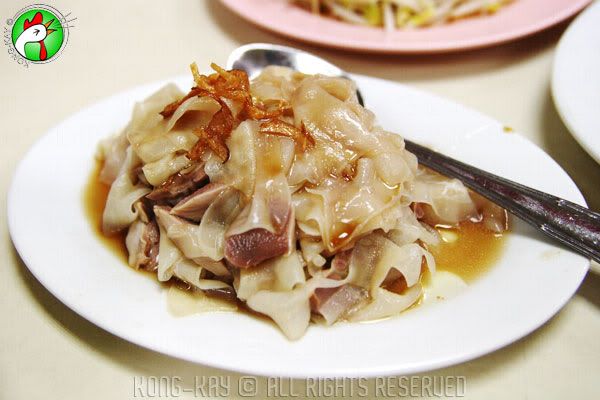 Double Portion Of Gizzard (RM6)
Well, the firmness of the chicken can be deducted from the photos. No bleeding chickens here! And the rice has the fragrance of the chicken and seasoned just right. The only complaint is the chilli sauce is not hot enough. My mom, who has no sense of smell, says that the cheaper chicken tastes as good as the
kampung
one, in terms of texture and feel. I can vouch that the chicken rice is better than those I've had in Kuching or the last trip to Singapore (there's still "heart" for Sibu's Capitol's). But there's a price to pay for all the niceties. Although the price of each item doesn't seem much, but they add up to a lot... For 5 persons eating in, plus a ¼ chicken and 5 portions of rice to take-away, the bill came to RM106.50; this is considered "normal".