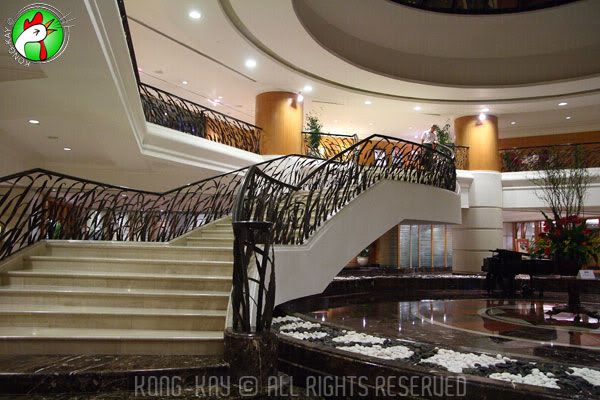 Meeting a friend for the first time since Form 1 comes with some fringe benefit; when he's insistent of buying dinner at the Japanese restaurant of the hotel where he works. It's not the most ideal of scheme, since he'll be working on the particular night, and will be making occasional guest appearances. And he's not just a former classmate but our neighbor for 3 years, living 2 houses down the road. I use the term "our", because my parent and sister are invited for this meet-up.
The hotel lobby is located on the 9th. floor, and the restaurant is one floor up. And the table reserved for 8 of us has a splendid view of the city. The Japanese buffet offers most of the Japanese cuisine there is from sushi, appetizers, teppanyaki, sukiyaki and dessert, where one is spoilt for choice; but why choose when one can eat it all, and then some more?!!! I wish I have the stomach to tuck in more.
Yiaw Hin & Hui Chuan, if you're reading this blog, this is the fellow whom you convinced jumping into the 6 ft. deep fish pond while you stood on the underwater waste pipe 2 ft. below the water, which was just above the knee height.