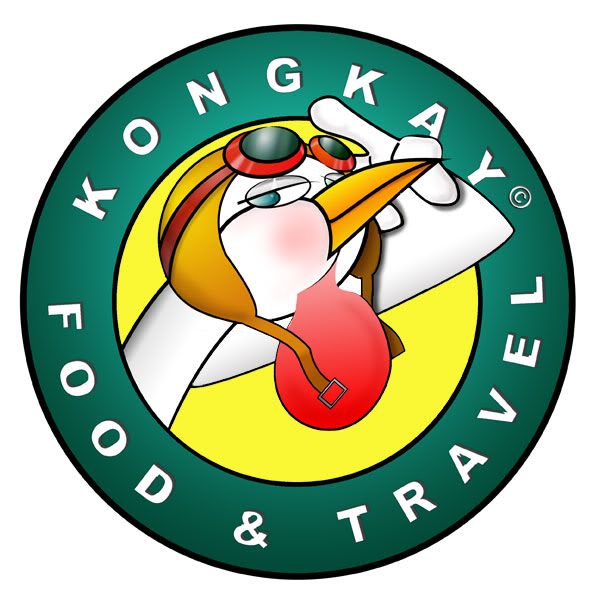 Nope, it's not better than new... just the same old, same old crap; It doesn't feature the best photograph, best food, nor does it have the top ten eateries' list promoting people who scratch my back. It's just I'm running on empty, hopefully the logo will be some sort of distraction - just like 1Malaysia, which is all about nothing. At least this one doesn't cost a dime, just some wasted time.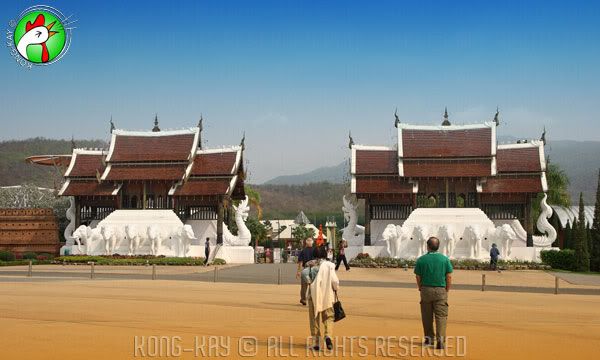 The moment we step into Chiang Mai's airport arrival area, we're greeted by flower garland lady and photos are taken. The money bit for the photos comes later on the last day of departure, and it's not obligatory to purchase them. This is the deal when you take up a tour package, which is a rather cheap at RM120 per day inclusive of board and 3 meals per day.
1st stop, a massive acreage of landscaped wonderland, which has passed its prime. This creation is done a few years back to commemorate the king's birthday. Although the grounds has been maintained, but this is no Chelsea Flower Show.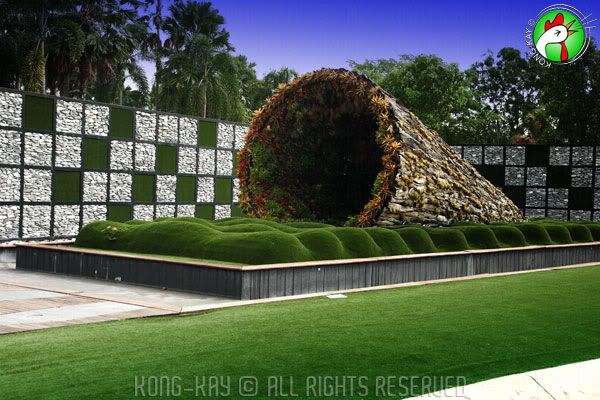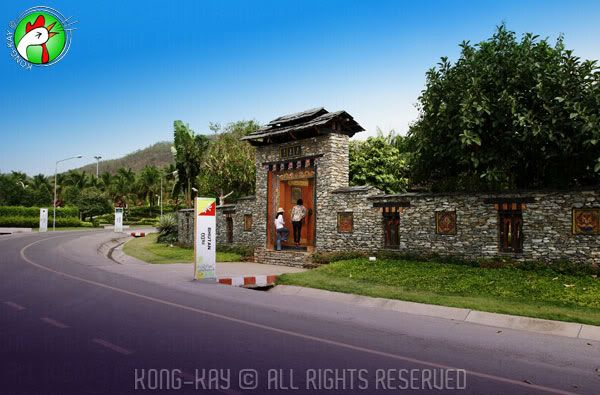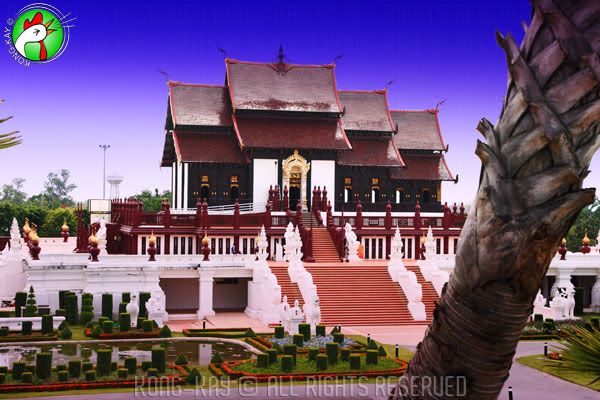 Except for walking from the tour bus to its entrance, our feet never touch the ground. We're on a tram on the entire tour of the park. All the photos you see here are taken from a moving vehicle. After the 15 or so minutes ride, we hop on back to our bus and on to the next destination.
That's about it for the travel bit. When it comes to vacation, we're like theGriswolds (National Lampoon's Vacation). The video below shows you what I mean even if it's in German. And if you're looking for a real travel blog, this is not it; you'd be better off checking out
CW's
.
This trip is made in May - an appeasement to Thaksin, while his Red Army masses at the shopping district of Bangkok.