After a disappointing meal the previous night, we opt not to take up on the meals provided by our tour, but have meals at our selected restaurants out of our own pockets. Our first choice is to have some roast goose, but our guide, either non-knowledgeable of food in town or reluctant to take us places where there are no commission to be earned, suggests this place where they have roast piglet instead. Well, from the looks of it, this place it seems to be better than the last one, in terms of the crowd in its dual-levels dining area (one can't compare a city to a county).
First up is the darling of the evening - Ms. Porky. Delightful... only at its price. RM120 only (RM90 frozen uncooked imported piglet in Kuching). It ain't got quite the crunch on its skin, but ain't half bad! But still it's a bargain.
The beef salad is just reasonable by all account. And so it the local vegetable below - looks like Kangkong and tastes like spinach; plain fried with garlic.
This innocuous looking dish above is Teochew O-Chien (baby oyster omelette); a bit too gooey for its own good. The Deep fried pig's intestine below is a looker, but also no crunch in it.
I think the fried white radish cake redeems itself. A bit unusual looking, I might add.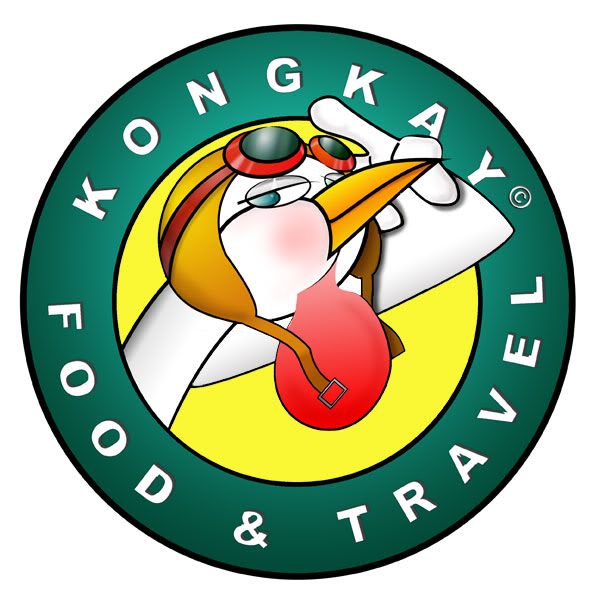 At least the meal is not a total washout. The whole thing came to slightly over RM200, inclusive of RM10 corkage for the wine. Whatever they say about Thais being hospitable is all lost within the staff here; service is non-existent. Before one utters the word "authentic" as in "genuine Chinese", as we exit through its side door into another small kitchenette with banquette diner, we come across an old Teochew couple, whose pictures are hung above diner's wall; these must be the founders of the restaurant, who still keeps the fire burning, serving simpler food to the not so well-heeled clientèle; just like
Sek Yen
in K.L. The staff from the restaurant can learn a thing or two about customer relationship from this old lady.