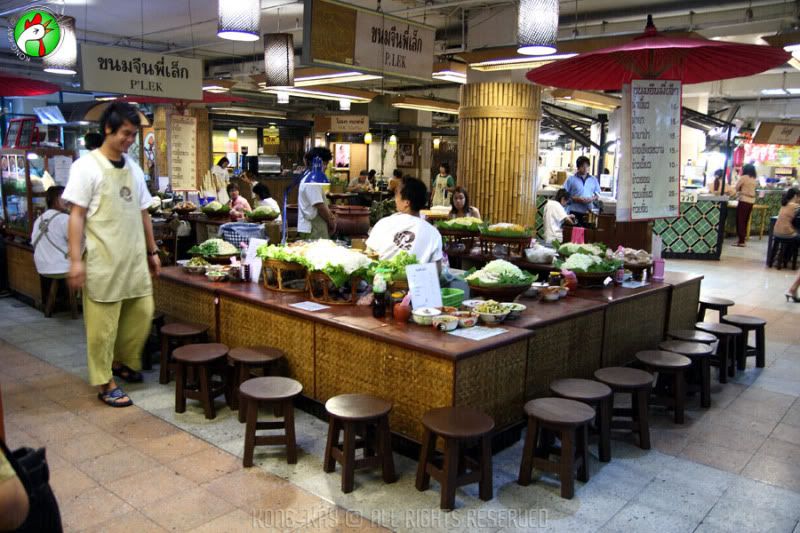 Were we here for the food or the shopping the first time 'round? Anyway, that matters not 'cos we find the food court at the basement fascinating; and a return visit beckons. For lunch on the first visit, we all feebly try out the Beef Noodle (the dish everyone's familiar with). It's all thumbs up; far better than the
Rote Yaim's
. So we make it a point to come back for afternoon tea the next day
.
The setup (2 top photos) of the place is very much like street-stalls environment without a staged-tackiness
. There are individual cart-style stalls; very much like those you see on the streets. The centerpiece of the food court is the square modular noodle bar, with the servers and chefs working behind the low counter. All the food are displayed on baskets, and the condiments and garnishes on the counter top for one's taking.
What are street food with street cred? Better than one would assume; the cool clean environment, plus a dirt cheap price to boot. Can't ask for anything more! What you see is what you get - fresh produce, all cooked before your very eyes.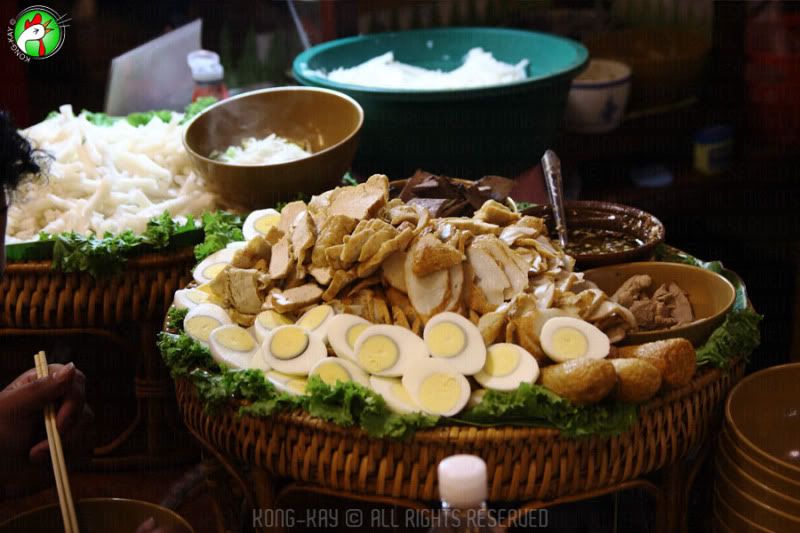 Ingredients For The Kueh Chap
The Kueh Chap (Mixed offals in soy broth) tastes much like Kuching's with a slight difference in the ingredients (fried fish cakes and pig's blood).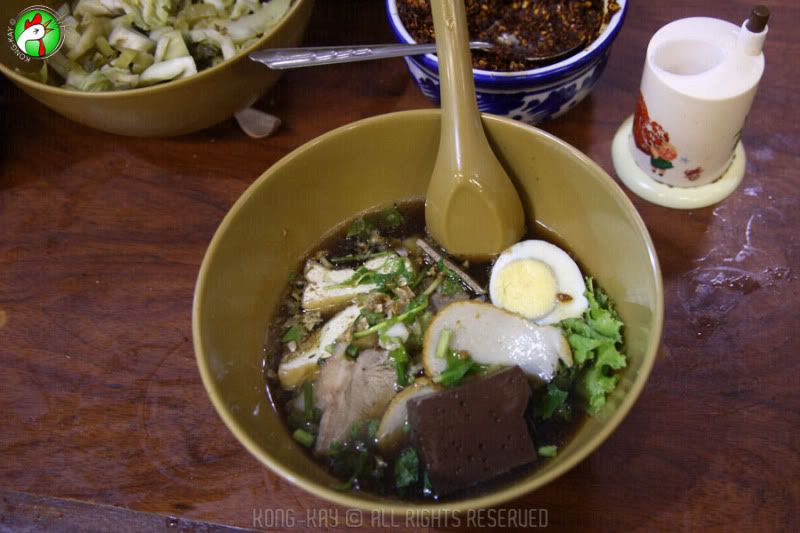 And the
Lo-Mee
(Braised noodle) is a bit like the
Hing-Hua Lo-Mee
, with a tint of vinegar. And there is a difference in the cooking style that the noodle and other meaty ingredients are braised with the slightly starchy broth the whole time (above), and the noodle doesn't get soggy. The servings are disproportionate every time, in terms of meaty ingredients vs. the noodle. So "Do you feel lucky?" is very much dependent on the scoops of the server.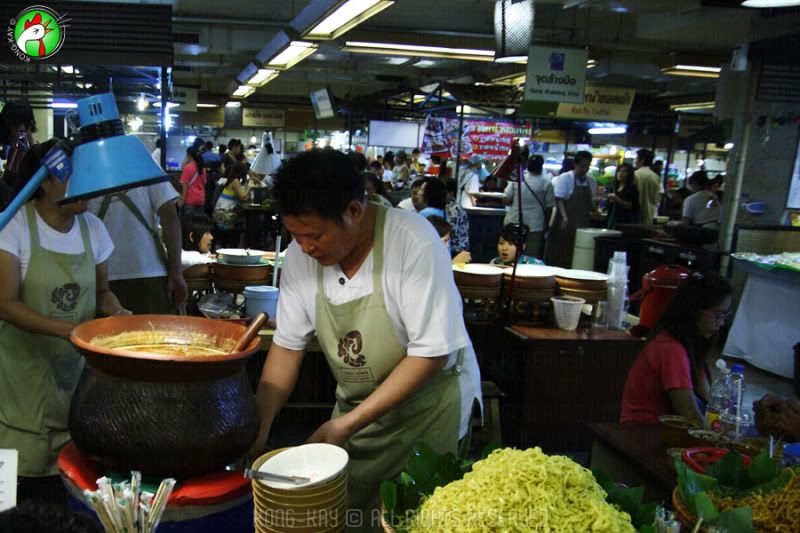 I manage to steal a sip or two of the broth from others orders in our group, like the curry noodle and all the tit-bits on cakes and sweets. There are a lot to digest in one sitting to fully appreciate the extent for the good food present under one roof.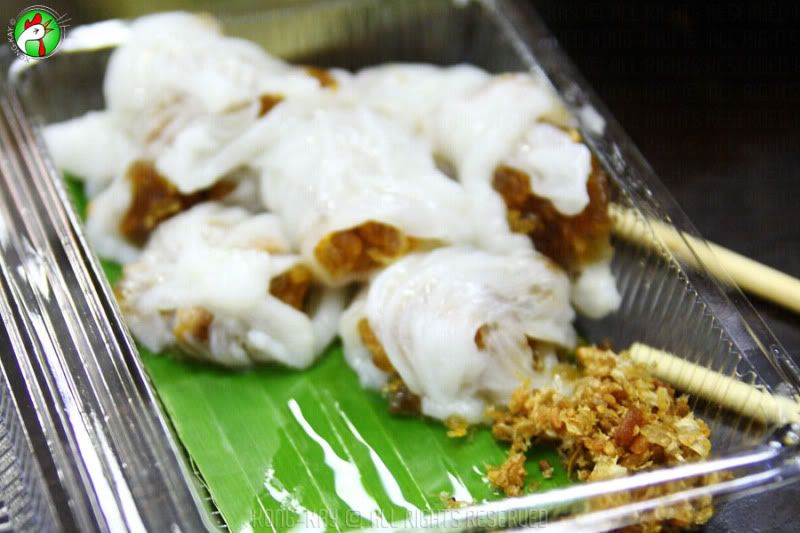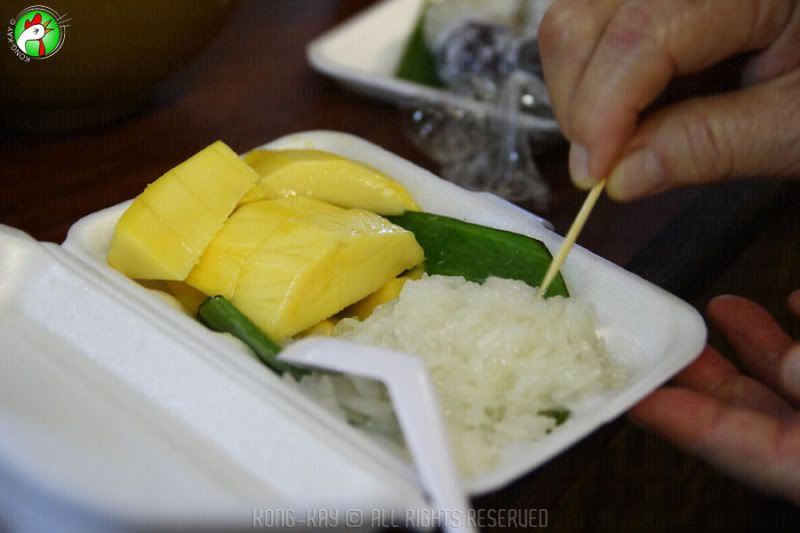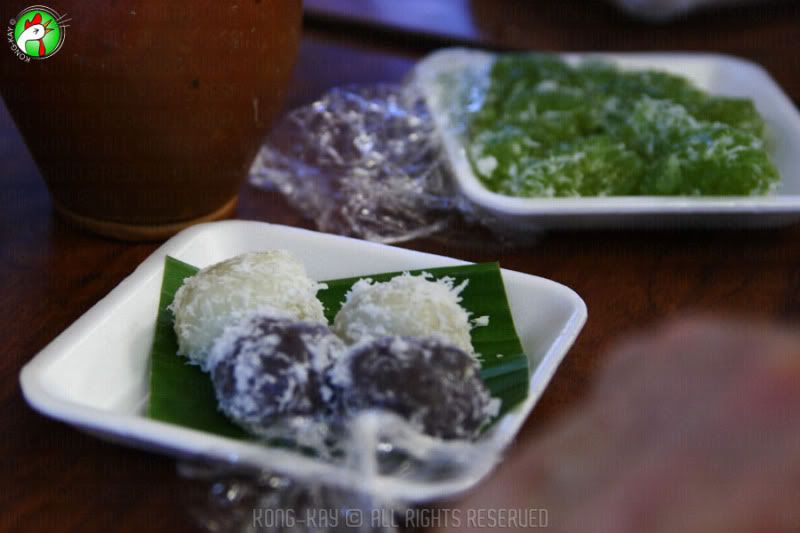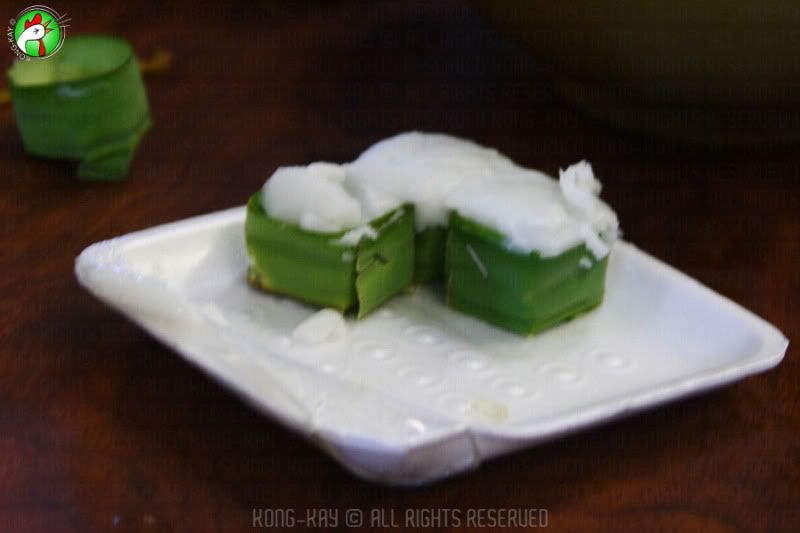 Water Chestnuts Coconut Jelly
And if you're into those fishy, meaty, crunchy snack food, you'll be in heaven here. Ask not what they have to offer, but ask how much can you haul back home!