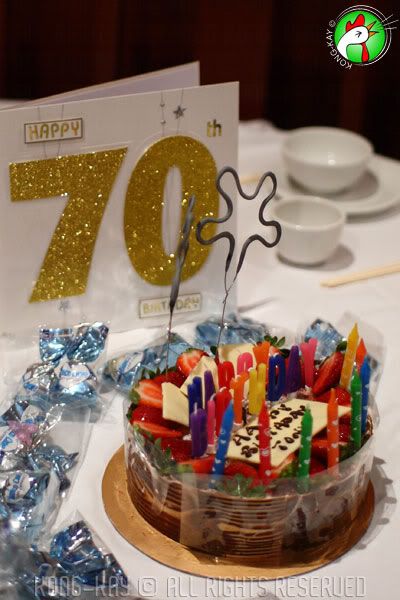 This is my mum's brothe
r's birthday. And it's held at his favorite restaurant, 'cos my sis., who has been here about a week earlier, has been treated for lunch and dim-sum at this place 3 times prior to this occasion; it makes one wonder whether he has a stake in the place.
This is the first of 2 birthday and a wedding dinners we are to attend in Australia. But I'm giving the one in Sydney a miss. A few of us flew in from K.L., Kuching, Sibu and K.K. for this bash, and the aunt and family from Sydney drove here.
The menu for the evening is very much like the
Old School
issued standard fare, but with a twist at the end. It starts with Chinese cold-cuts from the restaurant's BBQ section. Followed by sharks fin soup, steamed oyster, done 2 ways (garlic & chilli), and lobster with noodle; they are all individually served one after the other.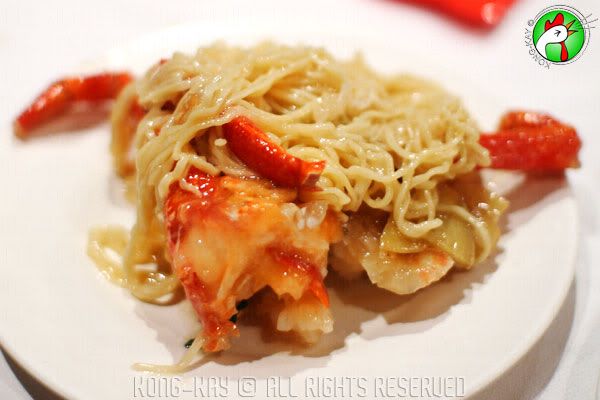 And here comes the twist: the next few dishes are brought to the table at the same time with a bowl of rice for everyone. Much like home dining, where one picks at bit of this, and a bit of that with a swat of rice. The stuffed baked duck, steamed fish, beef with broccoli and roast chicken ensure nobody goes home hungry. And finally....