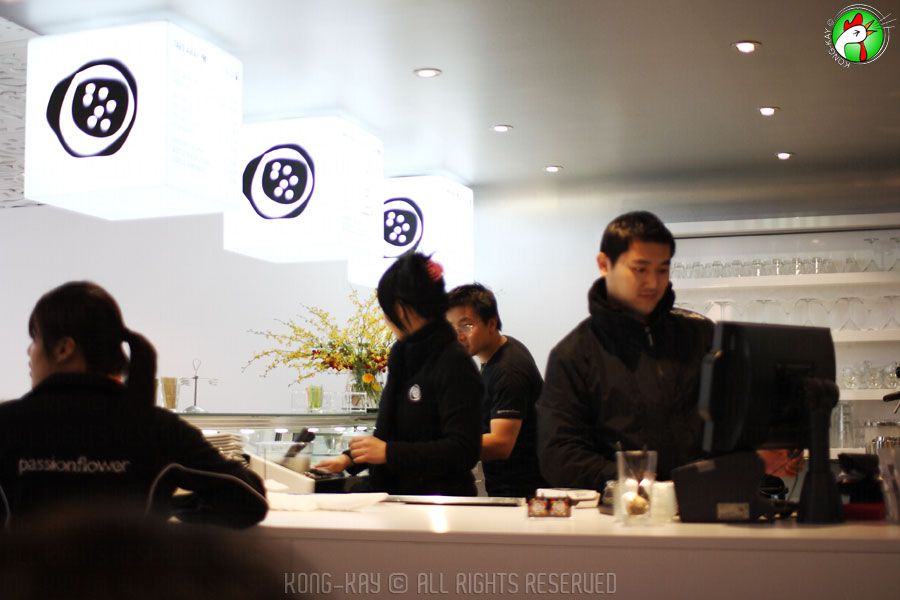 We're walking our way back home after the heavy lunch at Stalactites, we decide to pop in here. This is the Sydney success story that has made its way here. It's hardly few days old, and the congratulatory bouquets are still fresh in the shop. This is an East meets West kind of dessert shop, with Western favorites like ice cream, pancakes and crepes and marry them with Asian condiments like durian, lychee, ChinChow (Black Jelly), red beans etc.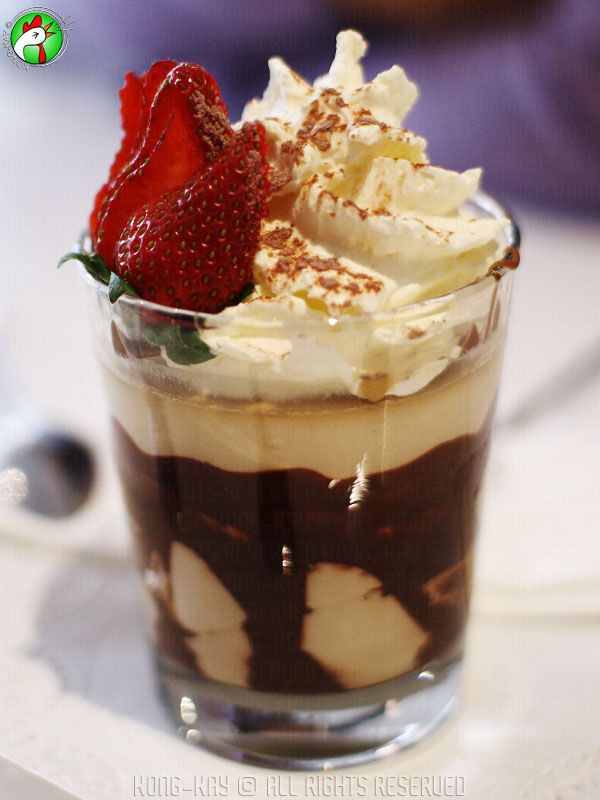 Tiramisu
What's there about Tiramisu that we don't know about? It has a layers of sponge soaked in espresso coffee and
liqueur, separated with mascapone cream, and tipped with strawberry slices (it's all from the menu). And then there's the less adventurous fruit combo with ice cream. That's the only order we have among 8 of us. Lucky for us, they let us stay and while the time away. We witness 2 customers having cones being shooed away; It's stated on the menu that on weekends, customers with less than $10 spend won't be afforded any seating within the premises. I think our orders meet the criteria, and it's a Monday.