This restaurant wasn't here when I was here last year. There seems to be a few turnover of new restaurants - it's a killer of a business. This restaurant has a ground floor seating and one down the basement. I don't know what to make of this place - one can't put a finger on its specialty; it has a bit of everything - regional food of China, and a bit of Dim-Sum - except Char Sui Bao (so Julian's Mom found out). It has a gimmick in the form of touch screen order menu on every table; so you don't have to bother the waiter. Everything is tabulated as one orders, and one's finger can get delirious over the punching in of orders so we found out.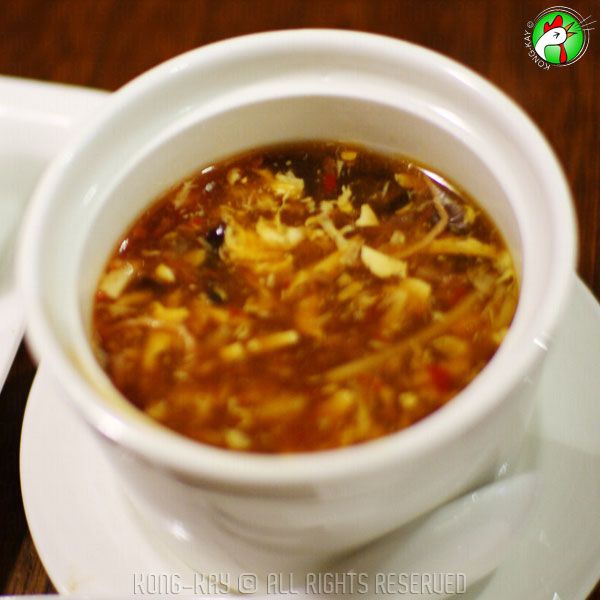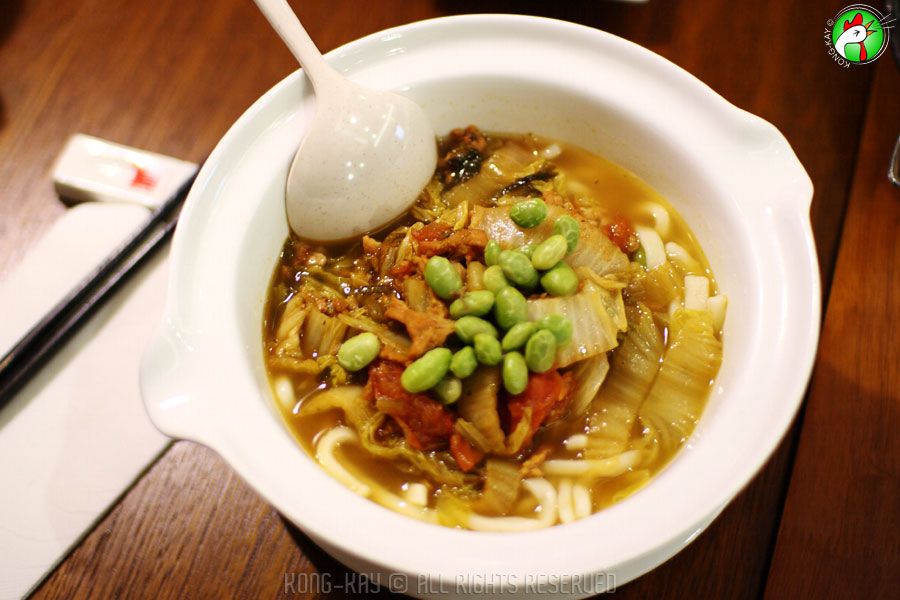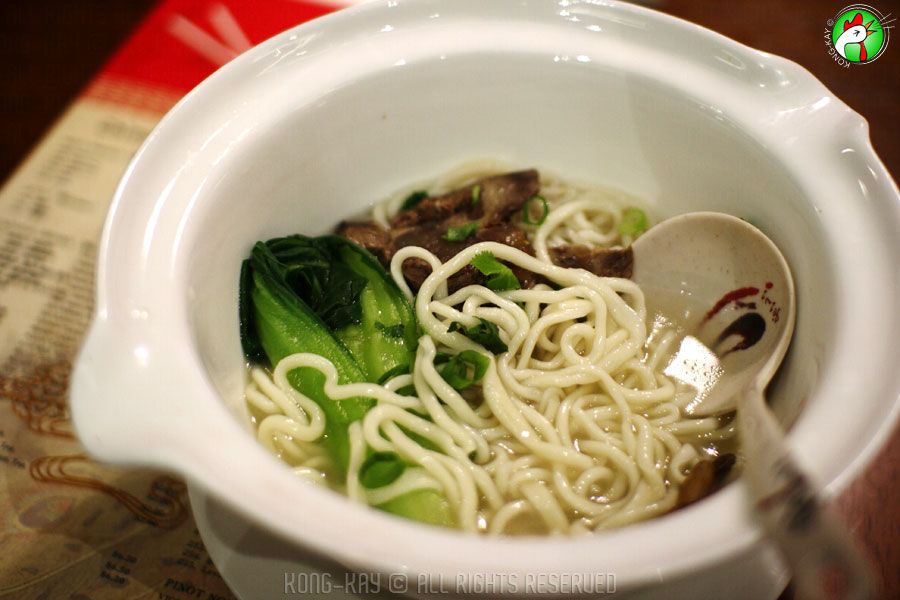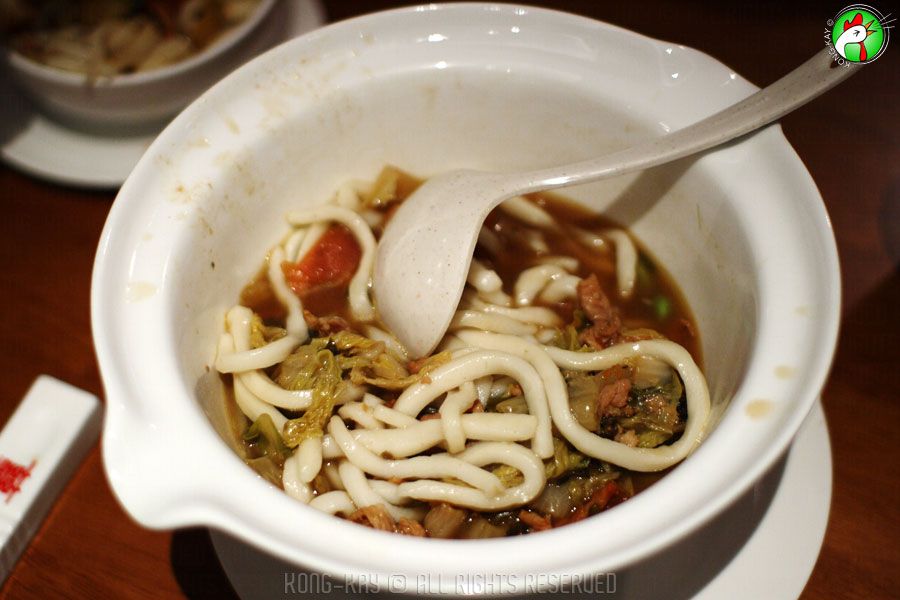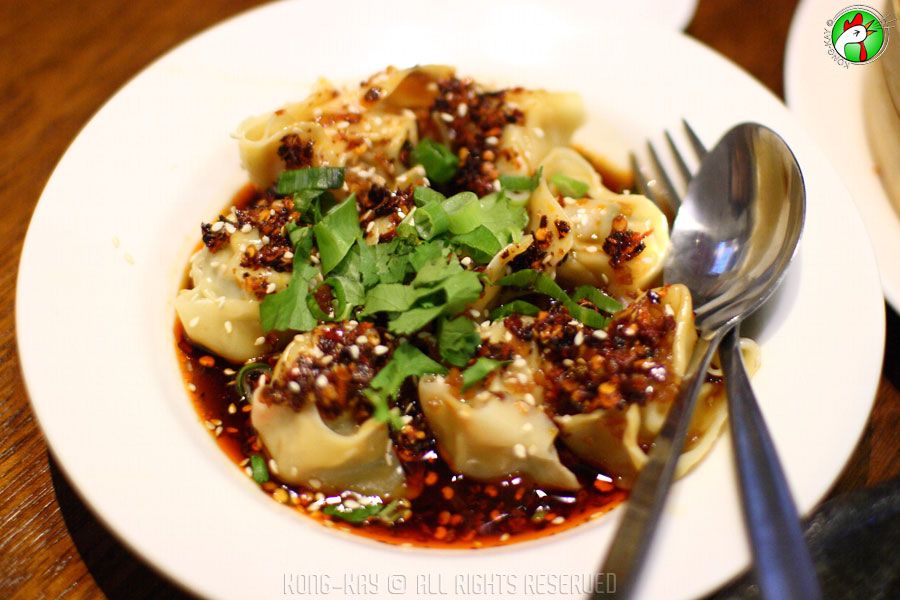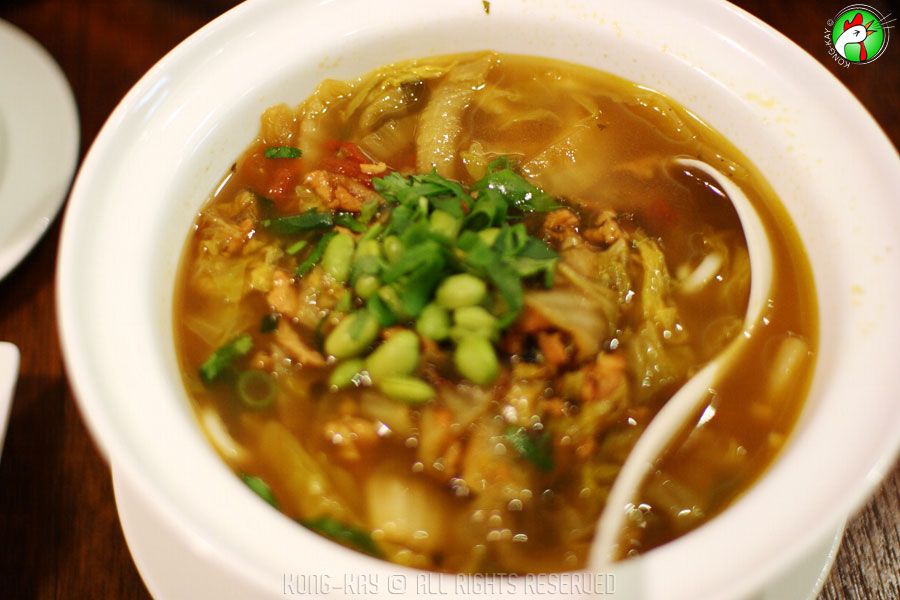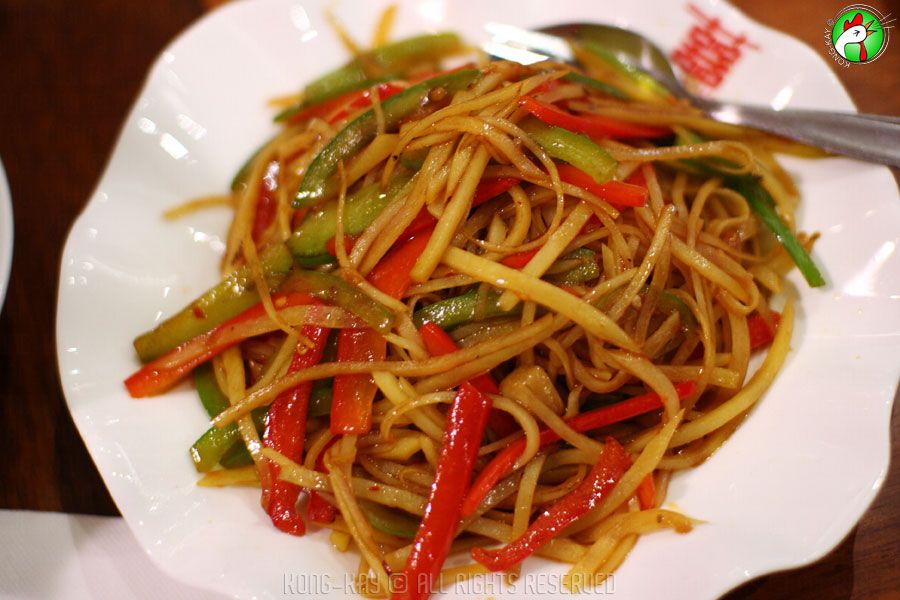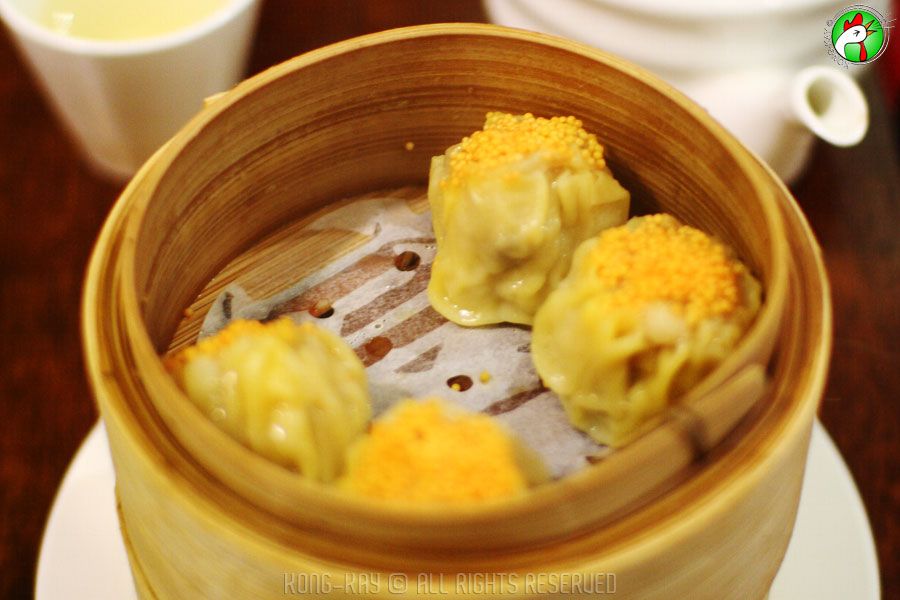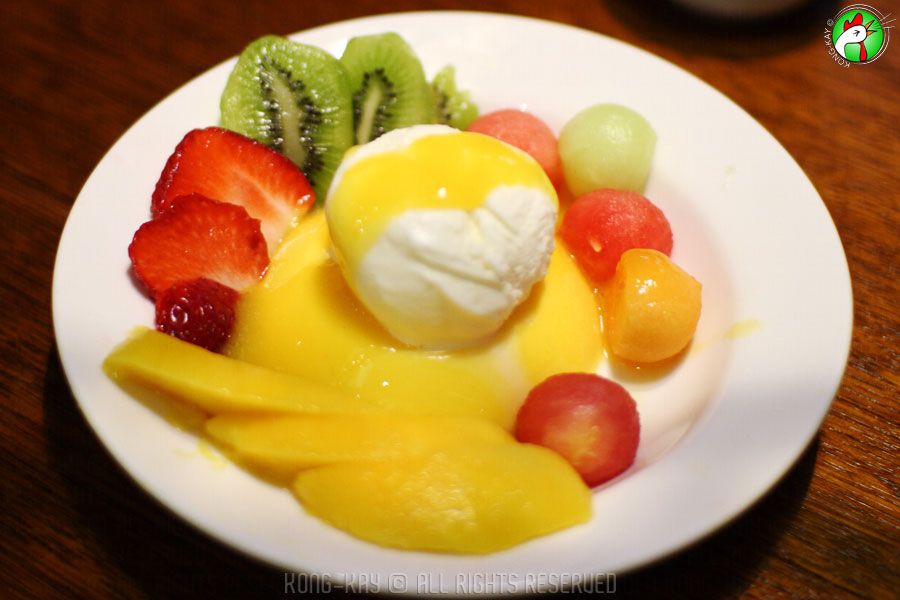 These are only some of the food I managed to snap; as can be seen some eager beavers were too anxious to chow down before I could put a finger on the trigger. I completely missed the food ordered on one table. The food are not that 'refined'
with rough edges in its presentation and wrappings of dumping, but still palatable. Here's a rundown of the food ordered (so go figure out):
Noodle With Flavored Venison In Soup
Mango Cubes And Mango Jelly In Mango Juice
Mango Pudding With Mixed Fresh Fruit
Crab Roe and Shrimp Roe Dumplings
China Red Special Hand-Made Noodle
Stir-Fried Vermicelli With Seafood Combination
Shredded Potato In Hot & Sour Sauce
Hot Spicy Couple (Szechuan)
Yangzhou Style Marinated Duck
Sauted Snow Pea Shoot With Crab Meat
Braised Pork Ribs With Soy Suace (Chef's Special)
Chicken In Curry Sauce with Rice
Deep Fried White Bait In Salt and Pepper
.... Didn't I say the fingers can go crazy over the touchscreen? Oh, they have a display open-kitchen window showcasing the making of dumplings and noodle.