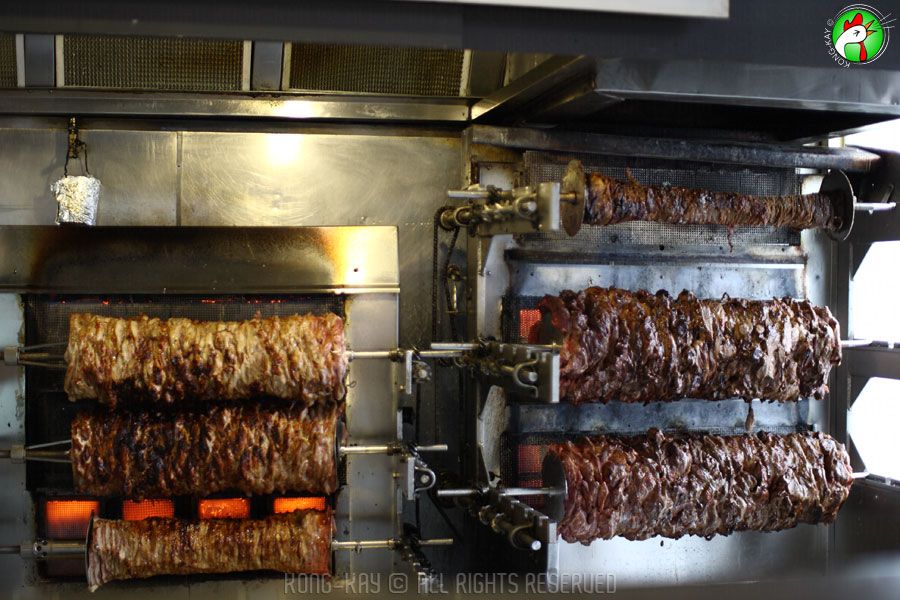 This Greek joint at the corner of Russell and Lonsdale operates 24/7, and it seems to be packing them in most of the time, whenever I pass by. My sister has been hankering on Greek food for days, and this is her day.
Mixed Dips
Pita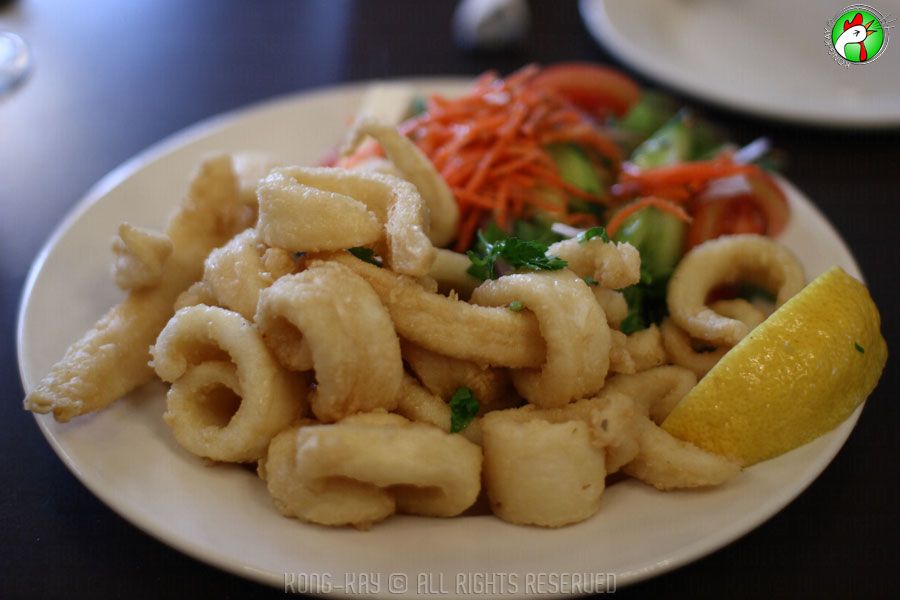 Kalamari Platter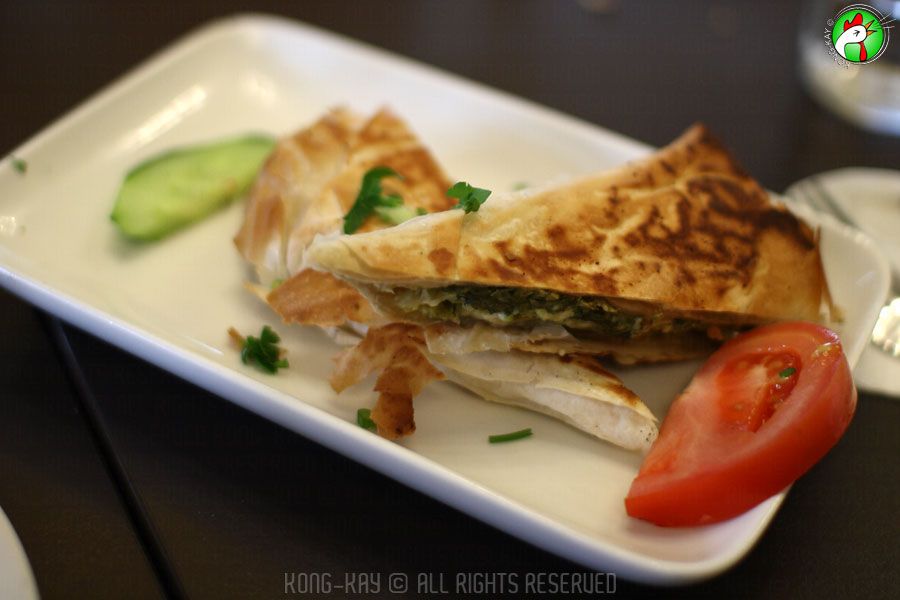 Homemade Spanakopita
Mixed Grill
Greek Garden Salad
Homemade Fish Soup
As one enters the restaurant, 2 big grills welcome from behind the counter tells you what this restaurant is all about, beside the cheesy stalactites ceiling. As my sister calls the shot, she has a double order for almost all the dishes as there 12 of us. Apart from the soup and the salad for dad, it's meat and meat all the way.
To start off, we have the tarama,melitzanosalata, tzatziki and hommus dips with pita. The kalamari is much like those you get in the Chinese/Vietnamese shop. The Spanakopita is to be reckoned with.
On the menu, it says the mixed grill is good for 2, but the 12 of us are struggling with the 2 plates that we have to doggy bag for the evening meal. The meat consists of marinated skewer of lamb fillet, marinated lamb giro from the spit, lamb cutlet and a homemade Greek rissole.
Finally there's the lamb souvlaki (below), which is Greek kebab on a pita wrap. This is much a reprise of the above: tender lamb from the spit with crisp lettuce, tomato, onion and tzatziki wrapped with pita.