| | | | | |
| --- | --- | --- | --- | --- |
| | | Even before I reached Sibu, I had a couple of missed calls from Wil. By the time the plane touched down, it was already 9 p.m.; It had been a long day traveling - starting at 5 a.m. Curiousity pique me, and a call to Wil had him rambling about having foie gras... in Sibu?!!! Curiouser and curiouser... | | |
This is a new little restaurant in town, having just open its door before Christmas. It's 2 chefs, Richard and Ryan, have both done their sting in Singapore, and opt this town to share their culinary delights.
I've never got to try out this place until I was about to leave town - 2 nights earlier and twice in a row! I manage to have them prepare a degustazione menu from the range the restaurant offers. So in 2 sittings, we're able to roughly gauge the stuff the chefs are made of. Naturally, the first night's food augurs well that an encore is inevitable. So what you see below is a cumulation of a 2 nights' orgy.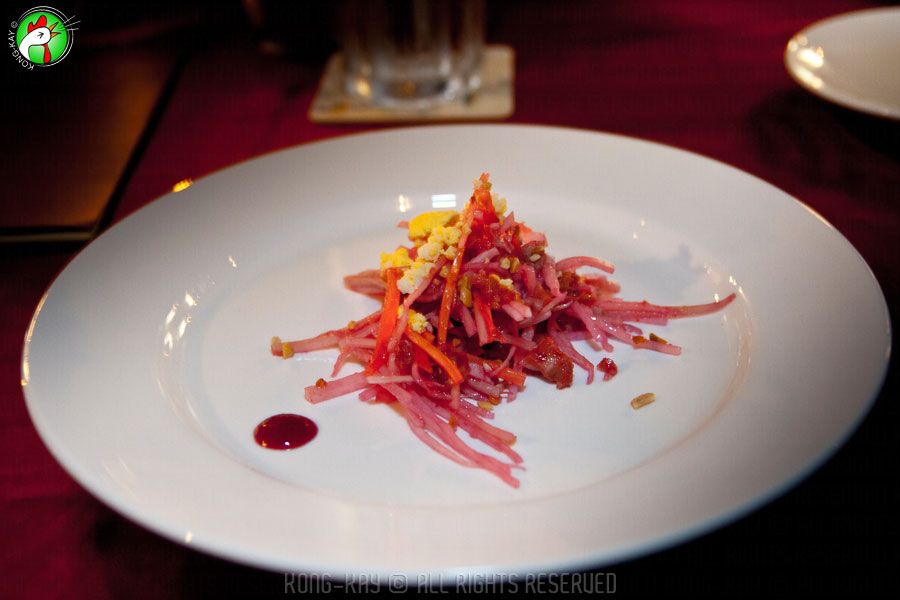 To start off, we've the signature salad that has julienne vegetable, crispy chicken and diced egg with ume dressing.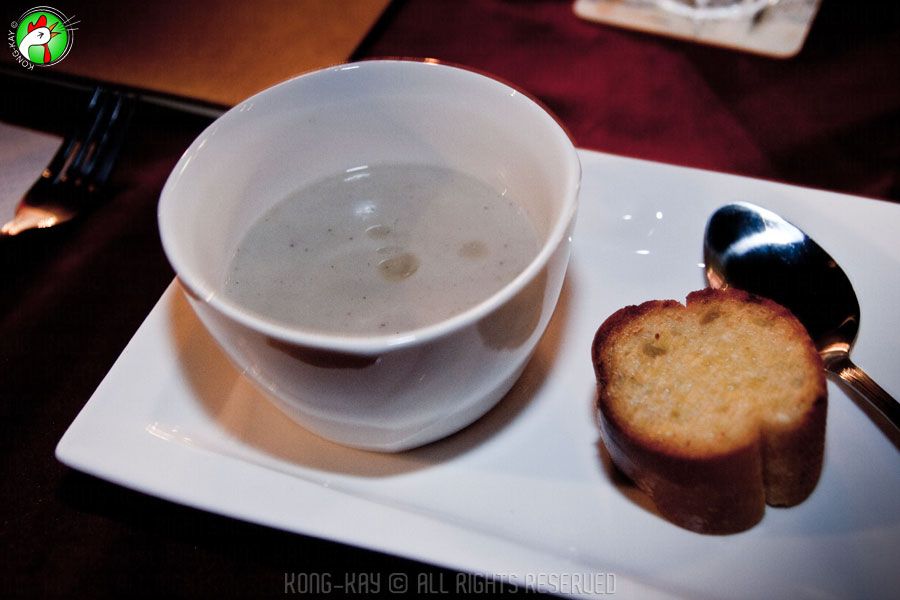 Cream Of Mushroom With Truffle Essence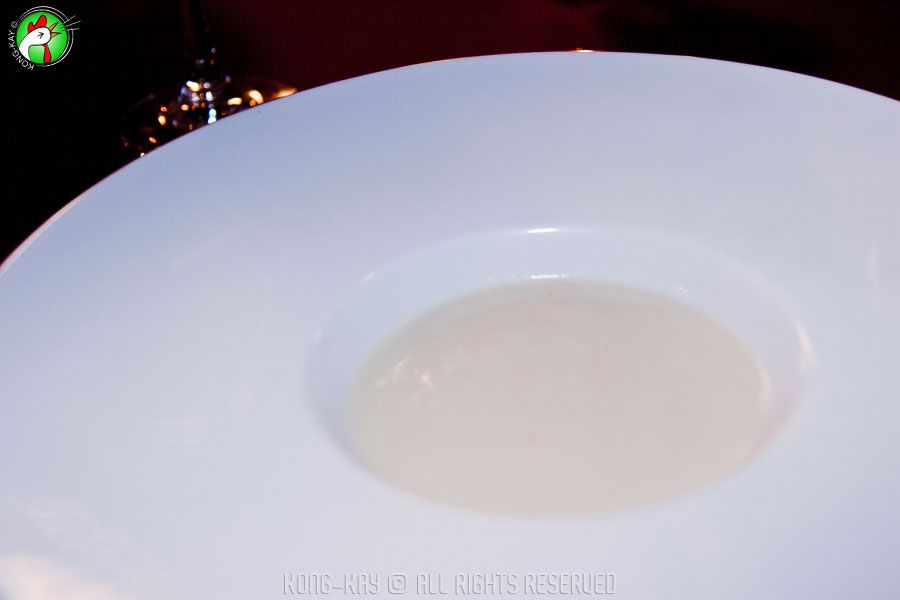 A hint of the truffle oil subtly enhances the mushroom soup. On the second night, we opt for the cauliflower soup - the pumpkin has to wait for another time.
Both the rice and pasta have a creamy feel to them. Outstanding!